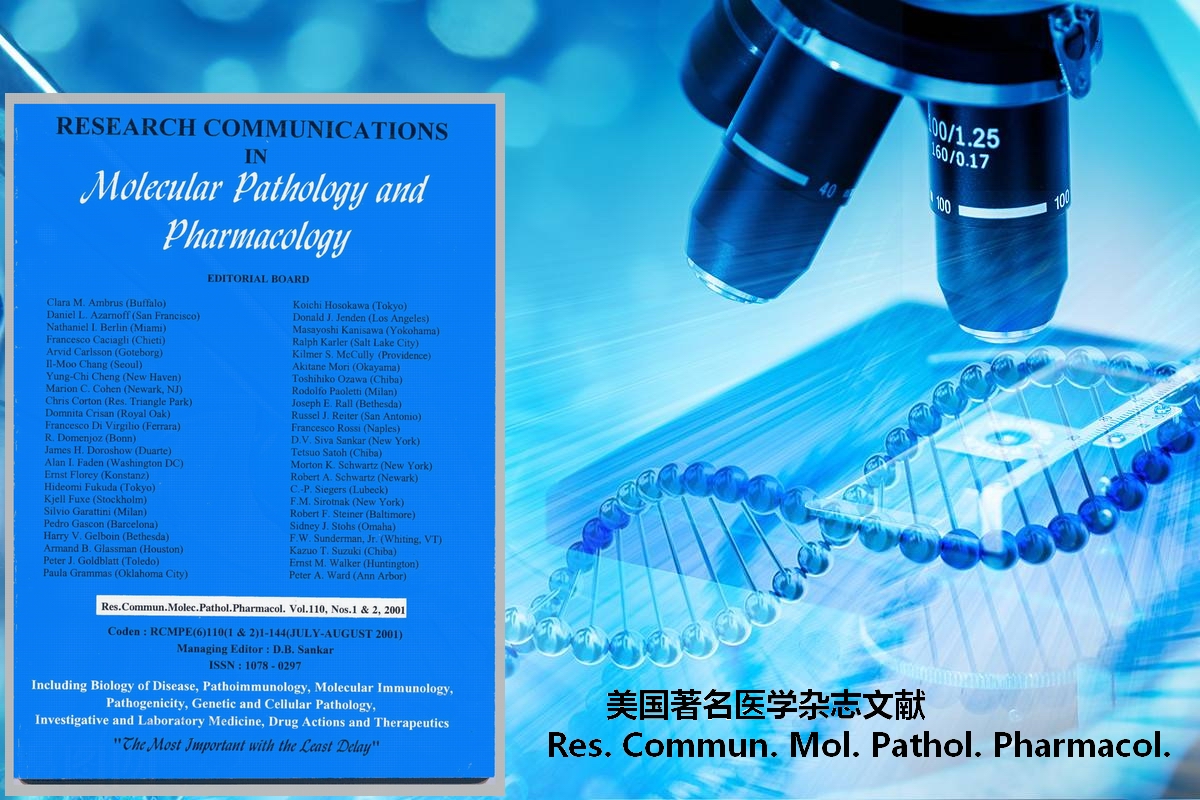 Echard, Bobby & Talpur, NA& Fan, Arthur & Bagchi, Debasis & G Preuss
l著名美国医学杂志评审要求:一本神圣的科学杂志;排除一切非科学因素,每个产品必须经过五位美国医学博士,长达半年以上的有效的临床实践、并需记录整个过程都在案随时经得起政府人员检查。当临床结果合格后,还需经美国医学杂志评委会十位美国医学博士以上学历人士进行评估,筛选合格后才能刊登医学杂志。
Famous AmericanJournal of Medicine: famous American Journal of Medicine is a practical andsacred scientific magazine, it excludes all rights, human feelings, money waterinfiltration. Each product must go through five American M.D., more than half ayear of effective clinical, to prevent cheating, the whole process has acomputer, recorded. Be able to stand up to government inspection at any time.When the clinical results are up to standard, they must be evaluated by tenAmerican medical journal judges, and screened before they can be published.However, Qinggan jiedu Dan can be published effectively on hepatitis in famousAmerican medical journals. This inspiring gospel brings thousands of hepatitispatients the latest hope of recovery.
T. C. High Tech Herb. Inc
清肝解毒丹系列产品
全美唯一被权威医学杂志所刊载为药品治疗效果的保健品
全美唯一分类型针对肝脏不同症状的产品
Department ofPhysiologyand BiophysicsGeorgetown UniversityMedical Center,Washington,DC 20007Visiting Scholar fromPeople'sRepublic ofChinaDepartment of Pharmacy SciencesCreighton University School of Pharmacy and AlliedHealth ProfessionsOmaha,NE 68178,USA
乔治敦大学医学中心生理和生物学系,华盛顿特区,2007年中华人民共和国访问学者,药剂学系克里顿大学药学及相关健康专业学院Omaha,NE 68178,USA
Hepatoprotectiveabilityof a novel botanical formulation on mild liver injury in rats producedby acuteacetaminophen and/or alcohol ingestion
Medicinal herbshavebeen used for centuries in an attempt to overcome hepaticdysfunctionsemanating from ingestion of hepatotoxic substances. However, thevast majorityof information concerning their use is anecdotal. Wellperformedanimal studieswould lend credence to the concept that some medicinal herbs mayprevent or, atleast ameliorate, hepatic dysfunction arising from druginducedtoxicity. Thepresent investigation examined the potential for a combination ofmedicinalherbs to favorably influence the course of mild/moderate acute hepaticinjuryinduced in rats by the oral intake of acetaminophen and/or ethyl alcohol.Weperformed four separate studies using elevations of liver enzymes[aspartateaminotransferase (AST) and alanine aminotransferase (ALT)] as ourprimarybiomarkers of hepatotoxicity.
一种新的植物制剂对急性对乙酰氨基酚和(或)酒精摄入所致大鼠轻度肝损伤的保护作用
几个世纪以来,中草药被用来试图克服因摄入肝毒性物质而产生的肝功能障碍。然而,关于其使用的绝大多数信息都是轶事。良好的动物研究将使人们相信,一些草药可以预防或至少改善由药物引起的毒性所引起的肝功能障碍。本研究探讨了复方中草药对大鼠口服醋氨酚和(或)乙醇所致轻、中度急性肝损伤过程的影响。我们用肝酶[天冬氨酸转氨酶(AST)和丙氨酸氨基转移酶(ALT)]的升高作为肝毒性的主要生物标志物进行了四项单独的研究。
Research communications inmolecular pathology andpharmacology. 110. 73-85.
Request PDF. Available from:https://www.researchgate.net/publication/11285960_Hepatoprotective_ability_of_a_novel_botanical_formulation_on_mild_liver_injury_in_rats_produced_by_acute_acetaminophen_andor_alcohol_ingestion